About Us
Who We Are
We are your local family oral health care provider, serving all dental needs by providing a full range of preventive, cosmetic and specialty dentistry services.
Our teams believe lasting healthy outcomes and positive experiences are the foundation of quality care and service. We aim to create an environment that foster collaboration between the patient and practice team, and it is through this unique teamwork that we can provide personalized quality care that fits one's personal lifestyle and overall health goals. We call this approach to care, Preventistry®.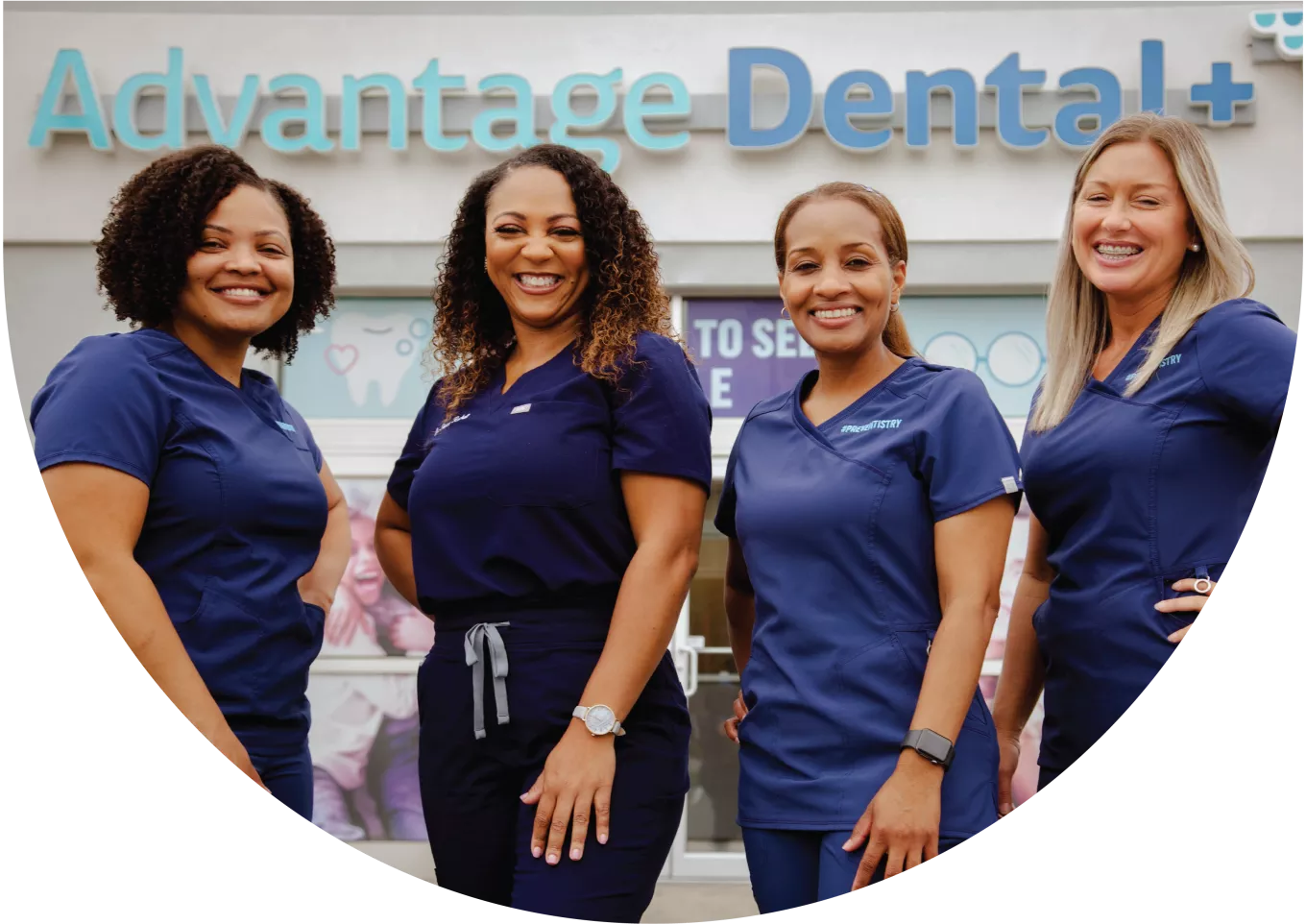 Our Story
That's Your Advantage
We are improving the oral health of all by expanding access, affordability and having a greater focus on preventing dental disease – rather than just treating it.
Poor oral health can lead to complications such as gum disease, tooth decay, diabetes, clogged arteries and even difficulties with pregnancy. With proper guidance and support, our providers and patients work together to design a personal oral health strategy to transform and improve overall health and most importantly to prevent future dental complications.
Image

Community Care
Out in the Community
At Advantage Dental+, we believe in giving back to the communities we serve. That's why we're committed to making a positive impact through our community care outreach initiatives, which include dental education programs, oral health screenings events, and partnerships with local organizations. Our goal is to promote better oral health and overall wellness for individuals and families throughout our community.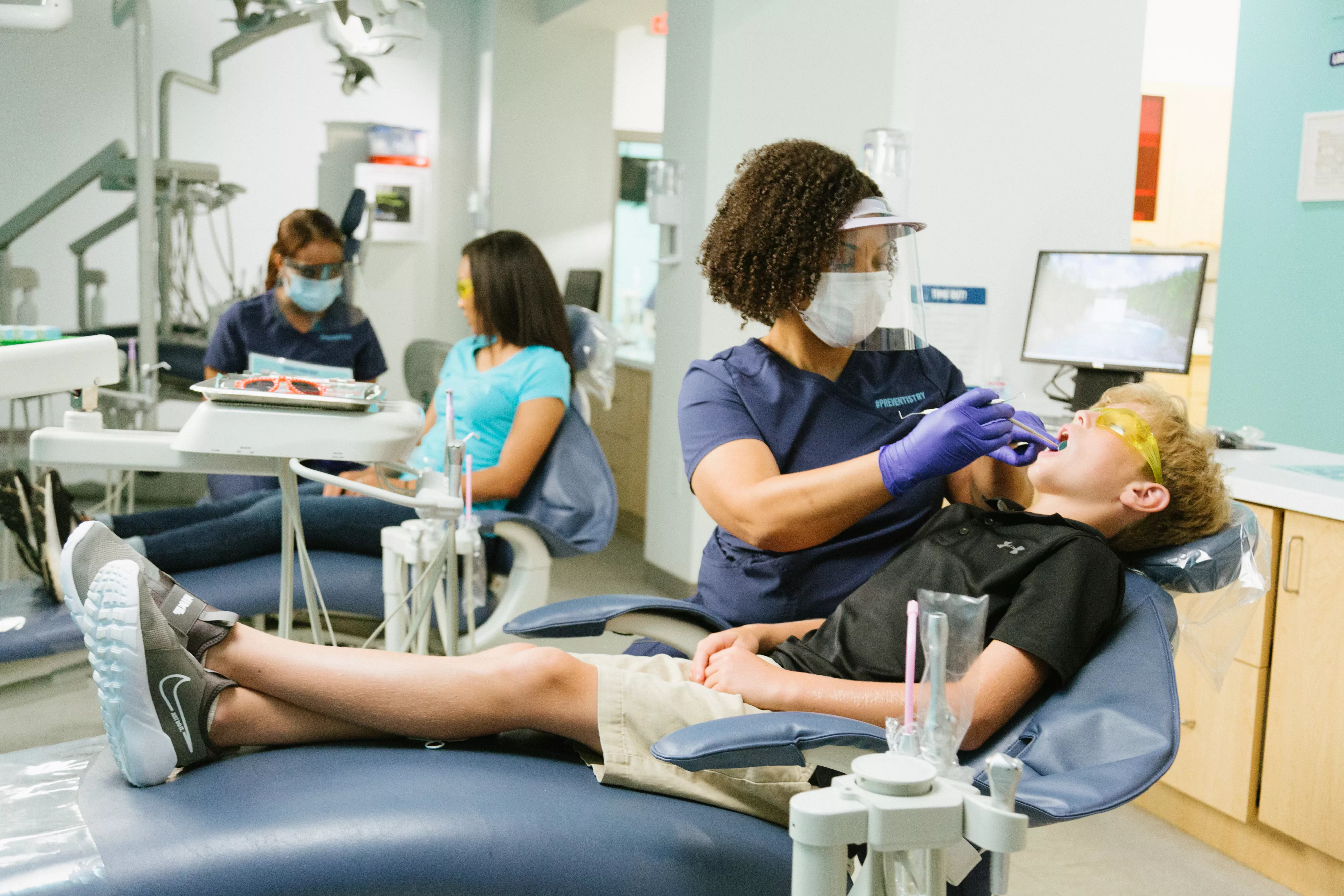 Advantage Dental+ is a family of affiliated dental practices operating in six states (Alabama, Florida, Massachusetts, Oregon, Texas and Washington). Each Advantage Dental+ practice is independently owned and operated by a state-licensed dentist. Behind the scenes, the Advantage Dental+ Management Team provides administrative support to keep all our Advantage Dental+ affiliated practices running smoothly. Our Clinical Advisory Team provides our P.C. Owners with advisory services that help ensure we deliver a consistently excellent patient care experience in whatever practice you visit!
P.C. Owners
Meet our team of Advantage Dental+ Practice Owners. With decades of experience in private practice, academia, healthcare administration, and public service, our Practice Owners stand at the helm of their respective Advantage Dental+ practices and oversee all clinical affairs and patient-care related issues.
Clinical Advisory Team
Meet our Clinical Advisory Team, comprised of highly qualified healthcare professionals who partner with our Practice Owners to ensure that superior standards of compliance, safety, and patient care are met in all Advantage Dental+ practices.
Our Mission
To Improve the Oral Health of All
Our teams are relentlessly dedicated to a mission: To improve the oral health of all. Our network of practices includes nearly 200 providers and 600 support employees, located throughout six states – Alabama, Florida, Massachusetts, Oregon, Texas and Washington. Strategically located in over 75 communities, our practice and outreach teams provide quality oral health care and education in, around and beyond the dental chair. Together, we are creating healthy and confident smiles across the nation.