Advantage Dental+ Clinical Advisory Team
Meet our Clinical Advisory Team, comprised of highly qualified healthcare professionals who partner with our Practice Owners to ensure that superior standards of compliance, safety, and patient care are met in all Advantage Dental+ practices.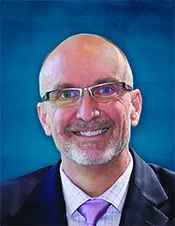 Dr. Edward Coryell
Vice President, Clinical Affairs
Dr. Coryell joined Advantage Dental+ in March of 2019. He brings over 30 years of oral health care experience including over 17 years of private practice followed by more than 12 years leading the dental division at MAHEC (Mountain Area Health Education Center), a large multispecialty ambulatory healthcare organization. During his time at MAHEC, his leadership in the dental division encompassed both clinical and operational responsibilities, which included overseeing the dental residency training program. Additionally, he worked across disciplines to help develop organization-wide committees on peer review, credentialing, and safety. He set up quality assurance programs for the dental division and provided support in drafting policies across the organization.
Dr. Justin Gonzales
Assistant Vice President, Clinical Affairs
Justin Gonzales, DMD, received his Bachelors of Science degree at Oregon State University and his DMD from the University of Nevada Las Vegas School of Dental Medicine. After graduation from UNLV, he moved back to the Pacific Northwest, where he owned and operated a solo practice in Portland, OR. Before joining the Advantage Dental team in 2019, Gonzales served as the Dental Director for Clackamas County Health Centers, Federally Qualified Health Center, clinics that primarily serve a Medicaid-based patient population. At Advantage Dental, Gonzales focuses on ensuring quality of care delivery to the patients we serve through a focus on provider development and process improvement.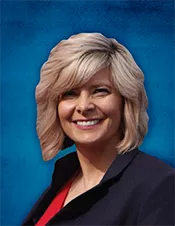 Alicia Melendez
Dental Assistant Lead Trainer
Alicia Melendez has over 30 years of dental assistance experience. She holds an Associate Degree in Pre-Dentistry Studies and a Bachelor's Degree in Business Administration and Management. She is a nationally certified dental assistant through the Dental Assisting National Board and has worked in several dental practices. She has provided care through Medical Teams International via mobile dentistry, and worked in numerous academia programs including overseeing 17 dental assisting programs across the United States as a National Academic Dean. At Advantage Dental, Melendez develops, implements and manages the dental assistant training program as well as supports other training initiatives across Advantage Dental and affiliated practices.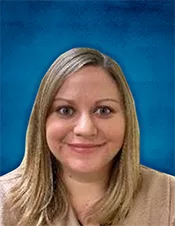 Tess Bruner
Clinical Integration Trainer
Tess Draper Bruner, RDH, received her BSDH from the University of Nebraska College of Dentistry. She has spent most of career providing care to underserved populations. In her current role, as Advantage Dental's clinical integration trainer, she manages the continuing education program for clinical staff and focuses on educating, training, and inspiring clinical teams across the United States to learn and master Advantage's unique approach to care delivery -- Preventistry®.