In honor of Veterans Day, we are sharing interesting facts about the relationship between veterans and health insurance. In addition, we are pleased to share insight from Eric Eltzroth, DDS, a Regional Dental Director of Advantage Dental+ practices in Southwest Oregon and a veteran of the United States Air Force.
How Many Veterans Have Health Insurance?
According to a 2021 report from the U.S. Census Bureau, 94.9% of veterans had an active health insurance plan during each month of the 2017 calendar year. However many veterans do not have adequate coverage when it comes to dental care.
A U.S. Census Bureau report in 2020 mentions that less than 1% percent of veterans who served during the Draft Era, which includes World War II, the Korean War, and the Vietnam War, were uninsured. The number of uninsured veterans has seen an uptick over the generations. For instance, 6.1% of veterans who served after the Vietnam War were uninsured. Looking closer to veterans who concluded their service near present day, 3.8% of Gulf War veterans and 5.4% of servicemen and servicewomen who served after Sept. 11, 2001 did not have health insurance. Additionally, the U.S. Department of Veterans Affairs reports in a 2021 Survey of Veteran Enrollees' Health and Use of Health Care that 1,710,114 veterans, 19.7% of the survey, did not have any health insurance coverage.
Access to Health Care for Veterans
Typically, access to health care is not an issue for veterans. However, there are instances where it can be difficult. Dr. Eric Eltzroth, an Advantage Dental+ provider at the Eagle Point, Ore. practice and Regional Dental Director, who spent parts of several years working at the VA Medical Center in White City, Ore. providing care for fellow veterans, notes, "When I was with the VA Medical Center, I was in a unique position that allowed me to serve the residents in the facility. Presently, the residents no longer have a dedicated dentist treating them due to funding cuts. I was proud to be able to provide care to my fellow veterans during my time with the VA and am hopeful that in the future, the funding will be restored as I feel it was a great service for the residents."
"There is a fairly big discrepancy between regular health care and dental care because most veterans don't qualify for dental care. As far as dental insurance, it's pretty challenging to qualify as a veteran due to various guidelines that have to be followed before they become eligible." — Dr. Eric Eltzroth
How Does Advantage Dental+ Provide Access to Oral Health Care for Veterans
There are a number of health care coverage options for military veterans, such as TRICARE, Medicare and Medicaid, as well as other private insurance coverage options. At Advantage Dental+, we are pleased to be an option for veterans to improve their oral health; our dental offices accept a number of insurance plans, including Medicaid and TRICARE.
All team members at Advantage Dental+ serve a single mission: To improve the oral health of all. Through this mission, we have developed our Preventistry® model of oral health care. A key aspect of Preventistry is providing our patient base with easier access to dental care.
"Access to health care is a topic dear to all. I hope to decrease the amount of time that patients — notably veterans — have to wait in order to obtain care while continuing to provide quality, personalized treatment. My goal is to help people feel better about themselves, improving their quality of life, and helping them feel like there are people who care about them." — Dr. Eric Eltzroth
Q&A With Veterans on the Advantage Dental+ Team
Q: Where did you serve geographically?
Dr. Eltzroth: "I served the US Air Force at Wright Patterson AFB in Ohio, Bolling AFB in Washington DC, and the Pentagon. I also served with the US Public Health Service in Gardnerville, Nevada."
Q: What was the reason why you joined the military?
Dr. Eltzroth: "When I was in dental school, and of course dental school is expensive, a recruiter came in to talk with us about joining the military. They offered to pay a stipend and payback time with the military. An advanced residency in general dentistry was included in the payback time for the military. It made a lot of sense financially, as well as the opportunity to go through an advanced residency when deciding to join the military."
Q: How did being in the Air Force help you develop in your career?
Dr. Eltzroth: "I attended an Advanced Education in General Dentistry Residency for a year, which helped me immensely in my career."
Q: What was your experience working in dentistry while in the military?
Dr. Eltzroth: "It was a great experience and allowed me to gain knowledge and skills that I have used throughout my life. I would recommend it for anyone."
Q: What was your most interesting experience while in the military?
Dr. Eltzroth: "Being able to provide Forensic dental services at ground zero immediately following the attacks of 9/11."
Q: What was your inspiration for becoming a dentist?
Dr. Eltzroth: "I originally wanted to be a ceramic engineer and went to school for engineering. The more physics and calculus classes I took as well as time spent in labs, I discovered that my passions lay elsewhere. As a shear happenstance, one time I went to the dental office to get my teeth cleaned and the dentist comes out and tells me, 'The hygienist is running behind, but I'm getting ready to start a root canal…do you want to come back and watch?' Realizing that I didn't have anything better to do at the moment, I watched the dentist perform the root canal. Sometime later when reflecting on what career I wanted to pursue, I thought back upon this experience. As a dentist, I am able to work with my hands, help people, be my own boss for the most part and live wherever I want to live."
Q: How did you join the Advantage Dental+ team?
Dr. Eltzroth: "I came across Advantage after departing from the White City, Ore. VA. The more I researched and read up on the company, I knew it would be a great fit for me and I am glad to be part of what Advantage Dental+ is aiming to achieve."
Q: How do you align with Advantage Dental+'s core values?
Dr. Eltzroth: "Preventistry and Advantage Dental's entire approach to helping members of our community, most of whom in the region I work are Oregon Health Plan (OHP)/Medicaid members, achieve their oral health goals perfectly fits with my personal desires and goals. I am excited about my future with Advantage Dental+."
Our team is focused on our mission, partnering with patients and making sure our patients receive the central care they need. Advantage Dental+ is proud to recognize and support our veteran employees and patients and wish all that have served a have a happy Veterans Day!
Keep a bright, healthy smile with these oral health tips from Advantage Dental.
About Dr. Eric Eltzroth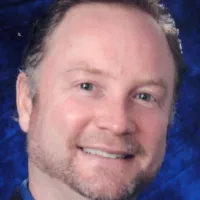 Eric Eltzroth, DDS, is a Regional Dental Director for Advantage Dental+ practices located in Southwest Oregon. Dr. Eltzroth grew up in southern Ohio before embarking to Texas to obtain an associate's degree. Soon thereafter, he moved to Indiana and attended Purdue University, followed by enrolling in the Ohio State University College of Dentistry.
While in dental school, Dr. Eltzroth joined the United States Air Force, which gave him the opportunity to attend a year-long residency program following dental school. He served at several locations, including the Pentagon in Washington, D.C. Having the advanced training in all aspects of dentistry, including performing root canals and extractions, placing implants and more has molded Dr. Eltzroth into the well-rounded dentist he is today.
After his time with the Air Force, Dr. Eltzroth joined the United States Public Health Service. His volunteer efforts include providing forensic dental services at ground zero immediately following the attacks on September 11, 2001. "Volunteering for those impacted by September 11 was one of my most difficult, but fulfilling positions," Dr. Eltzroth notes.
Years later, Dr. Eltzroth moved to northern California with his wife and started a private dental practice. Prior to joining the Advantage Dental+ team, Dr. Eltzroth worked at the VA Medical Center in White City, Ore. for several years.
Schedule an Appointment Today!
This blog is designed to provide general information and discussions about health and dental-related subjects. No doctor/dentist to patient relationship is established by your use of this blog or website. We are not providing any treatment or diagnosis on this blog, and it is not intended to offer specific dental or medical advice to anyone. The information or other content provided in this blog is not a substitute for professional dental expertise or treatment. We will do our best to provide you with information that will help you make your own healthcare decisions, however no guarantees or warranties are made regarding any of the information contained within this blog. If you have questions about any of the information presented on this blog, you should consult with your dentist. The dentists at Advantage Dental+ are licensed to practice in the states of Alabama, Florida, Massachusetts, Oregon, Texas and Washington and this blog is not intended to solicit patients from other states. External links may be provided on this blog as a service and convenience to our patients and other visitors to our blog. These external sites are created and maintained by other public and private organizations, and we do not control or guarantee the accuracy, relevance or timeliness of any outside information.