Attention Patients: We are currently developing a brand new experience for our location and provider directories. Pardon our appearance in the interim. We look forward to launching our revamped directories with you in the coming weeks!
Anna Yoo, DMD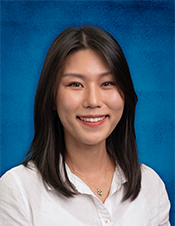 About the Provider:
About
Dr. Anna Yoo is a pediatric dentist at Advantage Dental+. Dr. Yoo received her DMD from the University of Pennsylvania School of Dentistry and, after graduating, attended Oregon Health & Science University for advanced education in pediatric dentistry.


"Being a pediatric dentist is very special because in addition to helping children establish good habits and take care of their oral health, I get to watch them grow up! I am excited to serve the community, provide positive experiences for my patients and their families, and build a strong, caring team at the Advantage Dental+ practice in Oregon City," Dr. Yoo says.


Dr. Yoo has been part of research studies for a variety of oral health topics, including pediatric dental abscesses and dental trauma. She is a member of both the American Dental Association and the American Academy of Pediatric Dentistry. Additionally, Dr. Yoo is bilingual in English and Korean.
This Provider Works at the Following Practices: