Attention Patients: We are currently developing a brand new experience for our location and provider directories. Pardon our appearance in the interim. We look forward to launching our revamped directories with you in the coming weeks!
Eric Eltzroth, DDS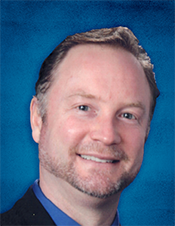 About the Provider:
About
SPECIALTIES AND SUBSPECIALTIES


* Dentist


Education & Training


* Ohio State University College of Dentistry


Bio:


Dr. Eric Eltzroth is a Regional Dental Director for Advantage Dental+ practices located on Oregon's southwest coast. Dr. Eltzroth grew up in southern Ohio before embarking to Texas to obtain an associate's degree. Soon thereafter, he moved to Indiana and attended Purdue University, followed by enrolling in the Ohio State University College of Dentistry. While in dental school, Dr. Eltzroth joined the United States Air Force, which gave him the opportunity to attend a year\-long residency program following dental school. He served at several locations, including the Pentagon in Washinton, D.C. Having the advanced training in all aspects of dentistry, including performing root canals and extractions, placing implants and more has molded Dr. Eltzroth into the well\-rounded dentist he is today.


After his time with the Air Force, Dr. Eltzroth joined the United States Public Health Service. His volunteer efforts include providing forensic dental services at ground zero immediately following the attacks on September 11, 2001. "Volunteering for those impacted by September 11 was one of my most difficult, but fulfilling positions," Dr. Eltzroth notes.


Years later, Dr. Eltzroth moved to northern California with his wife and started a private dental practice. Prior to joining the Advantage Dental+ team, Dr. Eltzroth worked at the VA Medical Center in White City, Ore. for several years.


Dr. Eltzroth says about joining the Advantage Dental+ team, "The people at Advantage Dental+ as well as the desire to provide care for my community and surrounding areas brought me to seek work with Advantage. I'm very excited to have this opportunity to utilize my years of training and experience. I hope to decrease the amount of time that patients have to wait to order to obtain care while continuing to provide quality, personalized treatment. My goal is to help people feel better about themselves, improving their quality of life, and helping them feel like there are people who care about them."


Dr. Eltzroth and his wife have two adult children who live in California. The family has several alpacas and a livestock guard dog named Yana. In his spare time, Dr. Eltzroth enjoys traveling and hiking, highlighted by a hike to Everest Base Camp in Nepal and an upcoming trip to see Machu Picchu.
This Provider Works at the Following Practices: