Attention Patients: We are currently developing a brand new experience for our location and provider directories. Pardon our appearance in the interim. We look forward to launching our revamped directories with you in the coming weeks!
Margaret Flynn,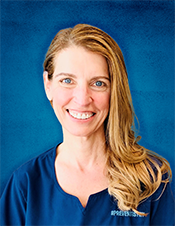 About the Provider:
About
With over 25 years of experience, Margaret Flynn has been a Dental Hygienist, practicing evidence-based dentistry and Preventistry at the Westborough, Mass. practice since 2003.



With a patient-centered approach to care, Flynn is committed to preventing and treating dental disease and helping patients achieve optimal oral health.



Graduating with honors and receiving the Clinical Excellence Award in Dental Hygiene from Quinsigamond Community College, Flynn has continued to advance her knowledge in an increasingly evolving field. She earned her Bachelor of Science degree in Oral Health Promotion from O'Heir University and is currently pursuing a Master of Science degree in Dental Hygiene from the University of London.
This Provider Works at the Following Practices: