Attention Patients: We are currently developing a brand new experience for our location and provider directories. Pardon our appearance in the interim. We look forward to launching our revamped directories with you in the coming weeks!
Rachel Duckworth, DMD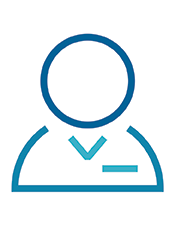 About the Provider:
About
Dr. Duckworth's approach to dental care is driven by Advantage Dental's unique philosophy of care \-\- Preventistry®. This approach to care empowers the partnership between the patient and dental team to create personalized oral health plans that improve overall health and while being achievable within the patient's lifestyle and personal needs.


"As a dentist at Advantage Dental+, I look forward to the rewarding work of providing quality oral health care to the families of Crestview. If we can educate our community on preventive care and provide them with the care they need, we can truly change their dental experience and make a profound impact over a lifetime," says Dr. Duckworth.


Dr. Duckworth received her undergraduate from the University of South Florida, and her Doctorate of Dental Medicine from Midwestern University in 2020. She enjoys volunteering and providing services to families through organizations and events such as Mission of Mercy, Give Kids a Smile, Super Sealant Saturday and dental days for Veterans. Dr. Duckworth completed a Fellowship with the American Dental Education association and is also a member of the Academy of General Dentistry, working toward an additional Fellowship with them.
This Provider Works at the Following Practices: