Attention Patients: We are currently developing a brand new experience for our location and provider directories. Pardon our appearance in the interim. We look forward to launching our revamped directories with you in the coming weeks!
Waleska Flores, DMD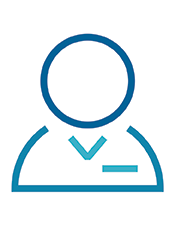 About the Provider:
About
SPECIALTIES AND SUBSPECIALTIES


* Dentist


Education & Training


* University of Puerto Rico School of Dentistry


Bio:


Dr. Waleska Flores was born in San Juan, Puerto Rico, where she discovered her interest in dentistry at an early age. After graduating from the University of Puerto Rico School of Dentistry in 1999, she decided to serve her country by joining the Army. Dr. Flores served for almost 10 years, providing dental care to soldiers and their families. Her dedication and passion for dentistry did not go unnoticed, and she was featured in the Women's Dental Journal during her time in the Army.


Dr. Flores has one daughter who is the light of her life. She believes in giving back to her community and finds it necessary to provide dental care to those in need. As a result, she is actively involved in various community outreach programs and offers her expertise to those who cannot afford dental care.


Dr. Flores is a firm advocate for preventive dentistry and believes that it is the key to maintaining good oral health. She encourages her patients to take an active role in their dental care by educating them on the importance of regular check\-ups, proper oral hygiene and a healthy diet. With her vast experience and expertise, Dr. Flores has become a well\-respected dentist in her community. She is dedicated to providing her patients with the best possible care by using the latest technology and techniques. Dr. Flores's vision for dentistry is to make dental care accessible to everyone, regardless of their financial situation. She believes that everyone deserves a healthy smile, and she works tirelessly to ensure that her patients receive the care they need.


In her free time, Dr. Flores enjoys spending time with her daughter and exploring new places. She is an avid reader and loves to learn about new advancements in dentistry. Dr. Flores is committed to using her knowledge and expertise to make a positive impact on the lives of those around her.
This Provider Works at the Following Practices: