Attention Patients: We are currently developing a brand new experience for our location and provider directories. Pardon our appearance in the interim. We look forward to launching our revamped directories with you in the coming weeks!
Behnam Fakhravar, DMD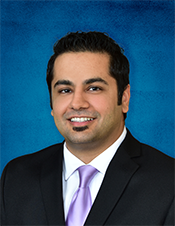 About the Provider:
About
A native Oregonian, Dr. Behnam graduated with a Bachelor of Science degree in Biochemistry from Portland State University. He received his Doctor of Dental Medicine degree, his specialty certificate in Periodontics along with a Master of Science degree in Oral Biology from Temple University Kornberg School of Dentistry, in Philadelphia, PA.


Dr. Behnam loves his profession and feels very blessed to have a career that allows him to improve his patients' health, confidence, and self-esteem. He encourages his patients to be involved in their treatment in order to achieve the best results possible, and is always open to questions and attentive to each patient's needs.


Dr. Behnam has served as Clinical Assistant Professor in the Department of Periodontology at the Oregon Health and Science University School of Dentistry. He is an active member of the American Academy of Periodontology, the American Board of Periodontology and the International Congress of Oral Implantologists. In addition, he is a Diplomate of the American Board of Periodontology. This distinction signifies he is a Board Certified Periodontist who has made significant achievements beyond the mandatory education requirements of the specialty.


Dr. Behnam enjoys maintaining an active lifestyle by going to the gym, playing basketball and tennis. He also enjoys traveling, and spending time with family and friends.
This Provider Works at the Following Practices: