Attention Patients: We are currently developing a brand new experience for our location and provider directories. Pardon our appearance in the interim. We look forward to launching our revamped directories with you in the coming weeks!
Heidi Hamburger,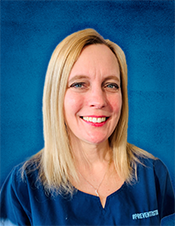 About the Provider:
About
Heidi Hamburger joined the office in 2002 after graduating from Middlesex Community College in Lowell, Mass. with an Associate of Science Degree in Dental Hygiene.




In 2006, she earned a certificate in the Administration and Delivery of Local Anesthetic from Mount Ida College. Hamburger strives to build long\-term professional relationships with her patients in order to improve their dental health. In her free time, she loves to hang out with her husband and two children, travel, camp, walk her dog and hang with her two beautiful cats.
This Provider Works at the Following Practices: