Attention Patients: We are currently developing a brand new experience for our location and provider directories. Pardon our appearance in the interim. We look forward to launching our revamped directories with you in the coming weeks!
John Clasen, OD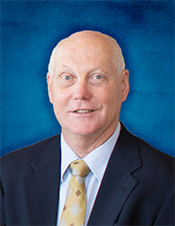 About the Provider:
About
John Clasen, OD graduated in 1996, Cum Laude from the University of Alabama at Birmingham School of Optometry with a Doctorate of Optometry. After graduation, Dr. Clasen completed a residency in Family Practice Optometry at UAB's School of Optometry. Prior to joining the Advantage Dental+ team, he worked with a renowned ophthalmology practice in the Birmingham, Alabama area. He has served as the Optometry Director for Advantage Dental+ (formerly Sarrell Dental and Eye) from 2011 to the present and is currently the PC owner of Advantage Dental+ (optometry) Alabama.


Committed to improving the vision and eye health of Alabama's underserved communities, Dr. Clasen provides eye care to Alabama patients visiting the Anniston, Alexander City and Montgomery practices. "Research has shown that there is a correlation between good vision and academic success. Therefore, by helping children see better, I hope to help them be more confident and succeed in both school and life," Dr. Clasen notes.


Outside of the office, Dr. Clasen enjoys spending time with his family, serving in his community church, traveling, running and reading American history.
This Provider Works at the Following Practices: