Attention Patients: We are currently developing a brand new experience for our location and provider directories. Pardon our appearance in the interim. We look forward to launching our revamped directories with you in the coming weeks!
Rosemary Marangi-Marsden,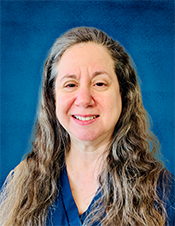 About the Provider:
About
Rosemary Marangi-Marsden was born and raised in Central New York where she earned an Associates Degree of Science in 1979. She then obtained an Associates Degree in Dental Hygiene from Onondaga Community College in 1981. She was provided care in multiple private practice settings before relocating to North Carolina where she became a stay-at-home mom to her son for 10 years.



Marangi-Marsden later moved to Mass. where she obtained her license to practice and joined the Westborough team as Dental Hygiene Coordinator in 2003. Continuing education classes allowed her to obtain her permit to administer local anesthesia in November 2006.



Marangi-Marsden is well versed in CAMBRA and is a member of The Mass. Dental Hygienists Society and The American Dental Hygienists Association. Rosemary strives to treat every patient like family. Her goal is to educate her patients for better oral health so they look forward to their visit with her with the healthiest smile possible.



Her hobbies include gardening, crocheting and dining out with family and friends.
This Provider Works at the Following Practices: