Teledentistry: Dental Telehealth Services
The future of oral health care is here: teledentistry. Our teledentistry program allows you to connect with licensed dentists at Advantage Dental virtually from home, a parked car, or anywhere you can be on your phone or computer. With this tool, you can take care of your dental concerns by talking directly with the dentist on video or phone.
Do any of these things describe you?
Can't take time off work
No reliable transportation
Not enough dentists in your area
Limited or no child care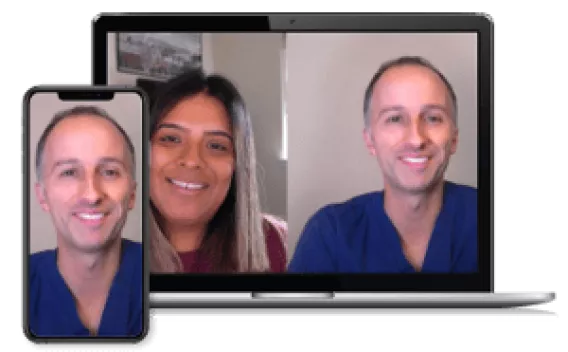 How Does a Teledentistry Appointment Work?
A teledentistry appointment can be conducted through three different types of communication with a provider:
A live video call
A phone call
Chatting (similar to texting)
How do I Schedule a Teledentistry Appointment?
Request a teledentistry appointment by filling out our appointment request form.
What if an In-Office Appointment and Dental Work is Required?
If an in-office appointment is required, someone from the front desk team of your preferred Advantage Dental location will call you back after your teledentistry appointment has ended and get you on the schedule.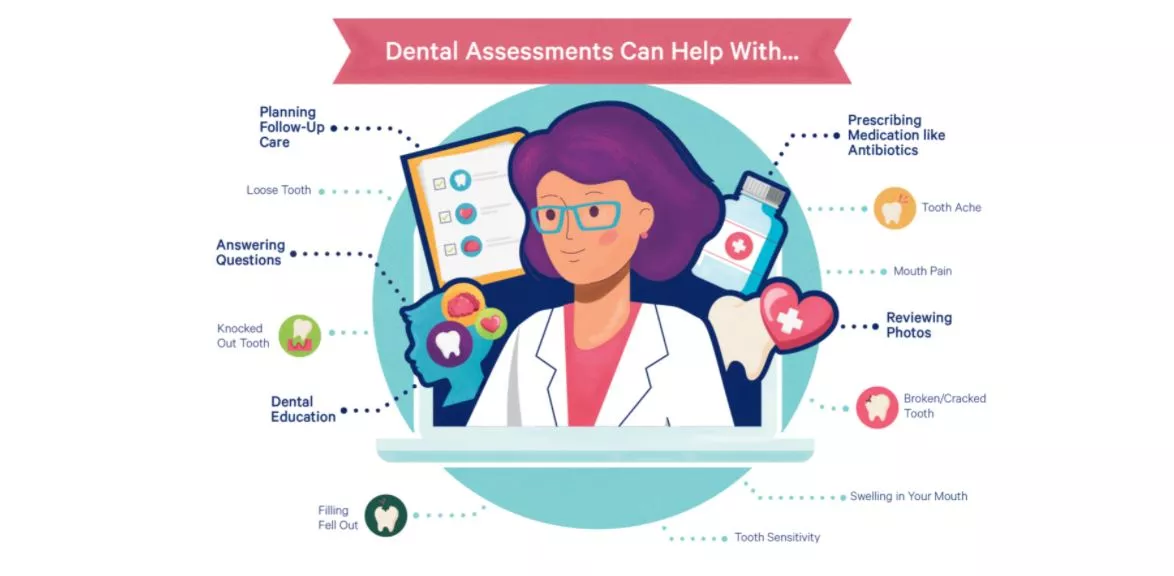 Teledentistry Quick Facts
Can be more affordable than traditional dentistry
Addresses concerns faster than an in-office appointment
Minimizes drive and waiting room time
Learn More About Teledentistry