Attention Patients: We are currently developing a brand new experience for our location and provider directories. Pardon our appearance in the interim. We look forward to launching our revamped directories with you in the coming weeks!
Tyler Whiting, DMD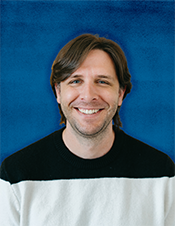 About the Provider:
About
Dr. Tyler Whiting, AKA "Dr. Unicorn" (he/him), is a Pediatric Dentist who was born and raised in northeastern Arizona. He has been around children his entire life, and takes special pride in helping children feel at ease coming to the dentist, inspiring them to improve their oral hygiene at home, and providing kid\-friendly dental treatment happily and comfortably. As a parent himself, Dr. Whiting understands the trust required to allow him to provide for your child's oral healthcare needs. Additionally, Dr. Whiting is passionate about serving his community. He notes, "The impact I hope to make within my community is to provide a safe and effective dental experience for people of all backgrounds."


After he completed his undergraduate degree at Arizona State University, Dr. Whiting completed dental school in Portland, Ore. His family then moved to Yakima, Wash., where he completed his residency training in Pediatric Dentistry and received extensive training in cutting edge practices including the use of silver diamine fluoride, sedation dentistry, and all\-white zirconia restorations.


Dr. Whiting has been practicing in Eugene and Springfield since 2019. "At Advantage Dental+, I am very excited to continue to work with the pediatric patients in Eugene and the surrounding areas. I love to see the change in patients over time — those who initially come in with a significant amount of fear and anxiety that then build confidence and comfort from being treated in a safe and respectful environment," Dr. Whiting says.


He and his family enjoy outdoor activities such as camping, hiking, swimming, kayaking and cycling. They all love good food, good books and movies, and beautiful waterfalls and sunsets. His family has 2 little rescue dogs (Nellie and Flo, both "chihua\-meranian" mixed breeds) who love to adventure with them. One fun fact about Dr. Whiting is that he has a collection of over 100 pairs of funky socks including sharks, canoeing squirrels, pizza, pineapples, and Sasquatch!


Dr. Whiting is an active member of the American Academy of Pediatric Dentistry (AAPD), Oregon Academy of Pediatric Dentistry (OAPD), Western Society of Pediatric Dentistry (WSPD), American Dental Association (ADA), Oregon Dental Association (ODA), and the Lane County Dental Society (LCDS).
This Provider Works at the Following Practices: